Gini Belvista – Luxurious 2 & 2.5 Bhk Flats in Dhanori Pune
Pune is a buzzing real estate destination in India. IT hubs, the manufacturing industry, and a host of world-class academic institutes together have created a steep demand for housing in the city to accommodate the migrant population that comes to Pune for employment or academic pursuits. Pune peripheries are expanding, and the Govt is leaving no stone unturned to develop these areas. Dhanori is an upcoming residential destination of Pune, strategically located in the North of Pune near the prominent Viman Nagar area. If you have been scanning homes in Pune, you must check out 2 & 2.5 Bhk Flats in Dhanori Pune at Gini Belvista.
Gini Belvista is a luxurious residential project by Gini Constructions offering 2 & 2.5 Bhk Flats in Dhanori Pune. Perfectly designed to suit all contemporary needs and requirements, these spacious flats in Dhanori offer comfortable living. So what is it that makes these 2, 2.5, and 3 Bhk flats in Dhanori Pune so alluring? Let us explore.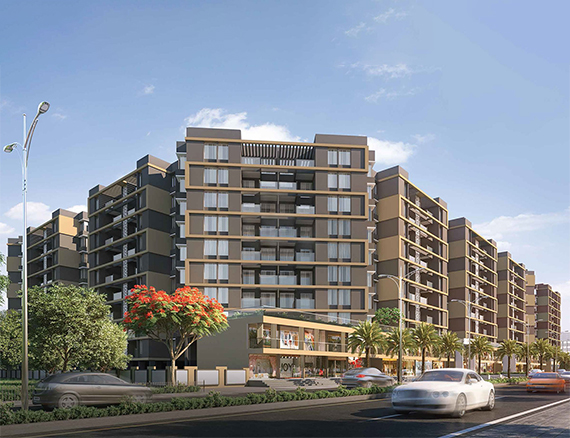 Strategic Location
The USP of Gini Belvista, apart from the amenities it offers, is its strategic location. Location is a key factor that determines a homebuying decision. No matter how good a project is, how big or small your home is if it is not conveniently located, the chances are that you may not invest there. Dhanori is well-connected to other parts of the city by road. Dhanori is located at a distance of 7km from the new Ramwadi metro station.
It is situated near a prominent Pune locality, Viman Nagar, which houses various IT hubs and other companies. Viman Nagar is an expensive area, which makes the case for good housing demand in Dhanori, which is nearby. Besides, there are other IT parks located nearby, raising the demand for homes in Dhanori. These include Commerzone Panchshil Tech Park One Business Bay EON IT Park, World Trade Centre Magarpatta City, etc. So, an investment into 3 BHK Flats in Dhanori or a 2 BHK in Dhanori will always be stable. 
Another advantage of the location of Gini Belvista is that there are many academic institutions in the vicinity. Students will look for smaller configurations like 2 BHK for sale in Dhanori for shelter. This demand will again be consistent; the institutions aren't going anywhere!
Apart from the above, the presence of various healthcare facilities in the vicinity also steps up demand for 2 & 2.5 Bhk Flats in Dhanori Pune.
Every essential item is available within a walkable distance in Dhanori. Moreover, it is situated close to Viman Nagar, which is a hub for shoppers and
Infrastructure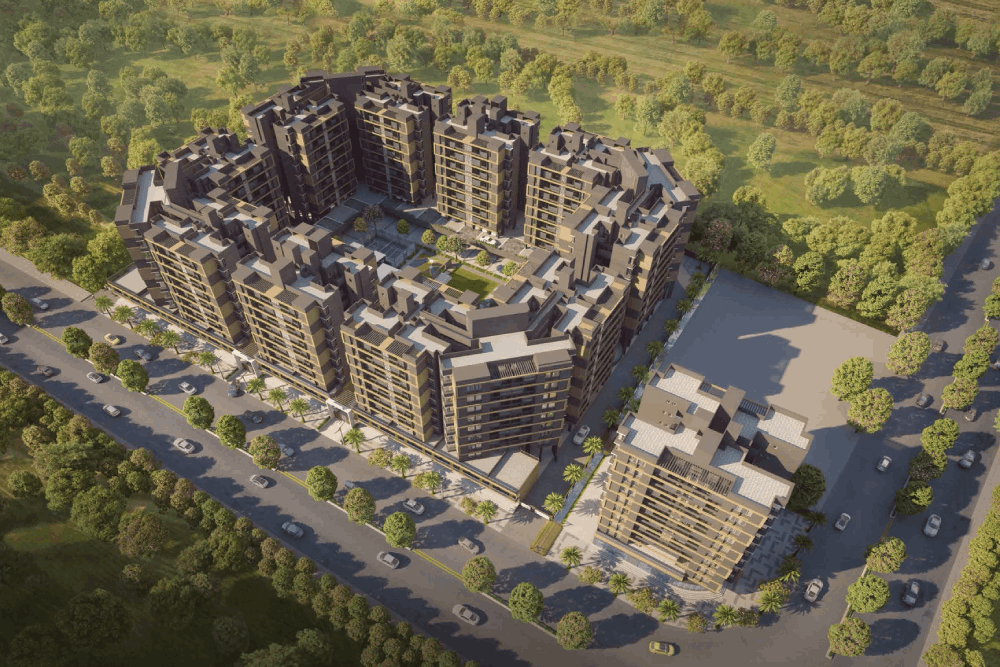 The infrastructure of the area is well-developed; there are good roads, and public transport is easily available. Prominent shopping malls, movie theatres, schools, and hospitals are present nearby of this residential project. These 2 & 2.5 Bhk Flats in Dhanori Pune at Gini Belvista also enjoy convenient proximity to prominent transport points: the airport is 4.5 km, Vishrantwadi 6.5 km, Pune station 11.5 km, Kalyani Nagar 8.5 km,
Floor plans and apartment features
Floor plan for 2nd, 4th, and 6th floors: 2 BHK homes, 621 sqft and 724 sqft, 2.5 BHK homes, 865 sqft
Floor plan for 3rd, 5th, 7th, and 9th floors: 2 BHK homes 621 sqft, 715 sqft, 2.5 BHK at 865 sqft
Floor plan for 8th floor: 2 BHk 621, 725 sqft 2.5 BHK 865 sqft.
The 2 & 2.5 BHK Flats in Dhanori Pune have been aesthetically designed to suit contemporary requirements. The fittings and fixtures in the house are best-in-class. There is concealed electric wiring, a wooden floor in the master bedroom, and anti-skid tiles for bathrooms and terraces. Amongst the notable facilities, there is a sewage treatment plant, an organic waste converter, rainwater harvesting, generator backup for all common areas, a fire-fighting system, and the provision of an inverter in each apartment. For residents' safety, there is a video-door phone facility and CCTV cameras installed in specific places.
Amenities that cater to your every need
Amenities are critical to homebuying decisions. When looking for an abode, people check out the amenities that a project offers so that they get everything they need either within the project premises or nearby. These 3, 2.5, and 2 BHK Flats in Dhanori fit the bill perfectly.
There is a grand main entrance with a water body to welcome you. A Clubhouse is offering multiple activities, a swimming pool, a yoga and meditation area, etc. To host a party or a gathering, there is a party lawn, a buffet area, guest rooms, etc. For children, there is a dedicated Children's Play area, a sand-pit area, etc. There is a multi-purpose court, a senior citizen sit-out area, and a stage.
There are shops to take care of your daily requirements so that you don't have to venture out. Gini Belvista also offers co-working spaces.
If you're looking to buy a home in Pune, you must check out these 2 & 2.5 BHK flats in Dhanori for sale at Gini Belvista. Strategically located, these homes will give you a lifetime of comfort and convenience.