Top Upcoming Residential Projects in Pune By Gini Constructions
Homebuying is a tricky and expensive decision in one's life. To sign the dotted line, there are several checkpoints that they go through to zero down their dream abode. Developer reputation, credibility, and experience have maximum weightage after the budget is fixed. Buying a home in a city like Pune is challenging since there is no shortage of residential projects in Pune to choose from. But which developer to choose is tough. Gini Constructions Pune is one developer that you may trust. There are a host of upcoming residential projects in Pune by them.
Real estate is a tricky bet. Involving vast sums of money, betting on a developer with your hard-earned money is quite a risk. You must choose a project from a developer who has a clean record. With an array of commercial and residential projects, they have stood the test of time with timely delivery of projects and excellent construction quality. Let us explore the finest upcoming residential projects in Pune by Gini Constructions.
Best Upcoming Residential Projects in Pune
Gini-Vivante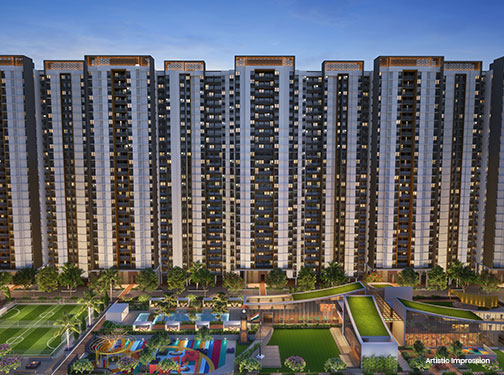 This is a one-of-its-kind residential township project by Gini Constructions. Located in Kiwali, Pune, the project has spacious and well-ventilated 2 BHK, 2.5 BHK, and 3 BHK flats. 500+ customers have already joined the Gini Vivante family. Offering a plethora of facilities, there is something for everyone. Some exclusive amenities include a business center to hold meetings and workshops, a crèche to take off your children when you're away, a cafeteria, a private theater, guest suites, a library, and so on. Besides these, there are regular amenities like a multi-purpose hall and indoor games (Table Tennis, Chess, Carrom Board, etc.)
Gini-Belvista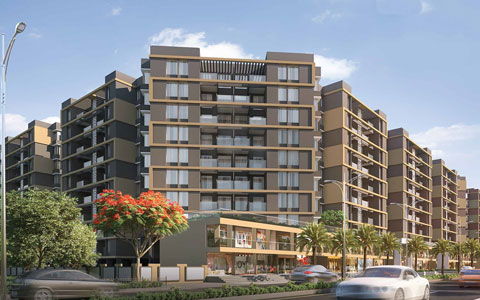 Amongst the other popular upcoming residential projects in Pune is Gini Belvista. It offers luxury apartments in Pune. The last few units of 3 BHK are waiting to be booked. What makes Gini Belvista special is the host of unique amenities it offers for its residents. There are guest rooms, co-working spaces, and other retail options to cater to your daily requirements. The regular modern amenities in Pune include:
A Clubhouse.
A kid's lay area.
A swimming pool.
A dedicated Yoga and meditation area.
For socializing and holding gatherings, there is a party lawn, a buffet area, etc. There is something for everyone. Dhanori enjoys proximity to employment hubs, hospitals, entertainment centers, schools, and colleges. Pune airport and railway station are well-connected too.
Gini-Aria
Gini Aria is another popular upcoming residential project in Pune. Offering luxurious 1 and 2-BHK homes, Gini Aria is located at the green and picturesque Yewalewadi. These homes are perfect for those looking for calm and serene living away from the city chaos. The project offers all contemporary amenities and facilities: a Clubhouse, swimming pool, a kid's pool, a theater, a party lawn, a multi-purpose hall, etc.
Amidst brick and mortar, it is tough to find homes in Pune with some greenery around. If you want homes with green spaces in Pune, check out Gini Aria, an upcoming residential project in Pune. Ensconced in lush green surroundings at Gini Aria, forget your worries and soak in some fresh and clean air.
Gini Constructions is a prominent name in Pune real estate circles. Since their foray into the real estate sector, the group has gone from strength to strength. If you have been scanning for homes in Pune, check out these popular upcoming projects in Pune by Gini Constructions.